RVB u15 girls qualify to National Finals beating Wessex in Southern National qualifiers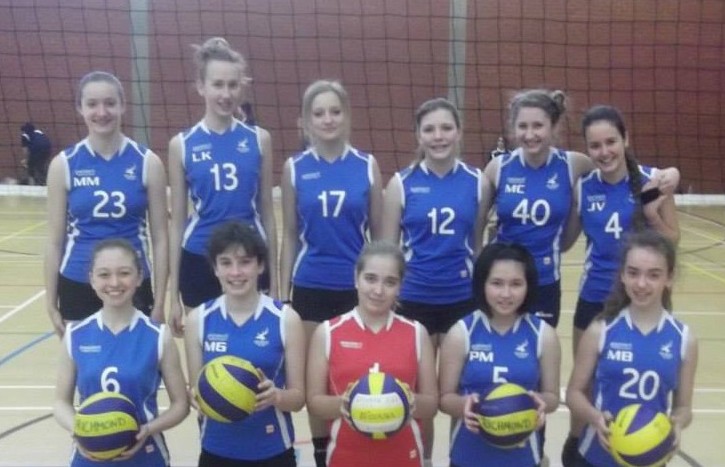 Richmond Volleyball Girls have  qualified for the u15 National Finals for the first time in the club history after defeating Wessex (2-0) and Cherwell (2-0) and progressing to the Semi-Finals at the National Southern Divisional Finals held at Reading. Richmond then won against Polonia (2-0) to secure a place in the U15 National Finals.
RVB girls will now meet the top two teams from Central and Northern Divisional rounds in the U15 National Finals  to be held at the National Volleyball Centre, Kettering on Saturday 10th May. 
It was an incredible achievement defeating Wessex – Volleyball England's Full-Time Regional  Academy programme.   RVB Girls produced high quality performance and real sporting character.
All girls train at the RVB's Junior Centre of Excellence which became a popular destination for the young girls  who wishes to develop their skills and progress through the talented player pathways.  RVB's Junior Centre of Excellence is rapidly expanding through their extensive community schools programme.
Well done to all the players, coaches and parents.
Results
Group A Positions
(1st) Academy of Beach Sports (Devon)
(2nd) Polonia (London)
(3rd)  Ashcombe (Surrey)
Group B Positions
(1st)  Richmond VB (London)
(2nd) Wessex (Dorset)
(3rd) Cherwell VC (Oxfordshire)
Semi-Finals
Richmond VB v Polonia (2-0)
Academy of Beach Sports v Wessex (2-0)