RVB on top at the CEV British Open Junior Beach Championships medal tally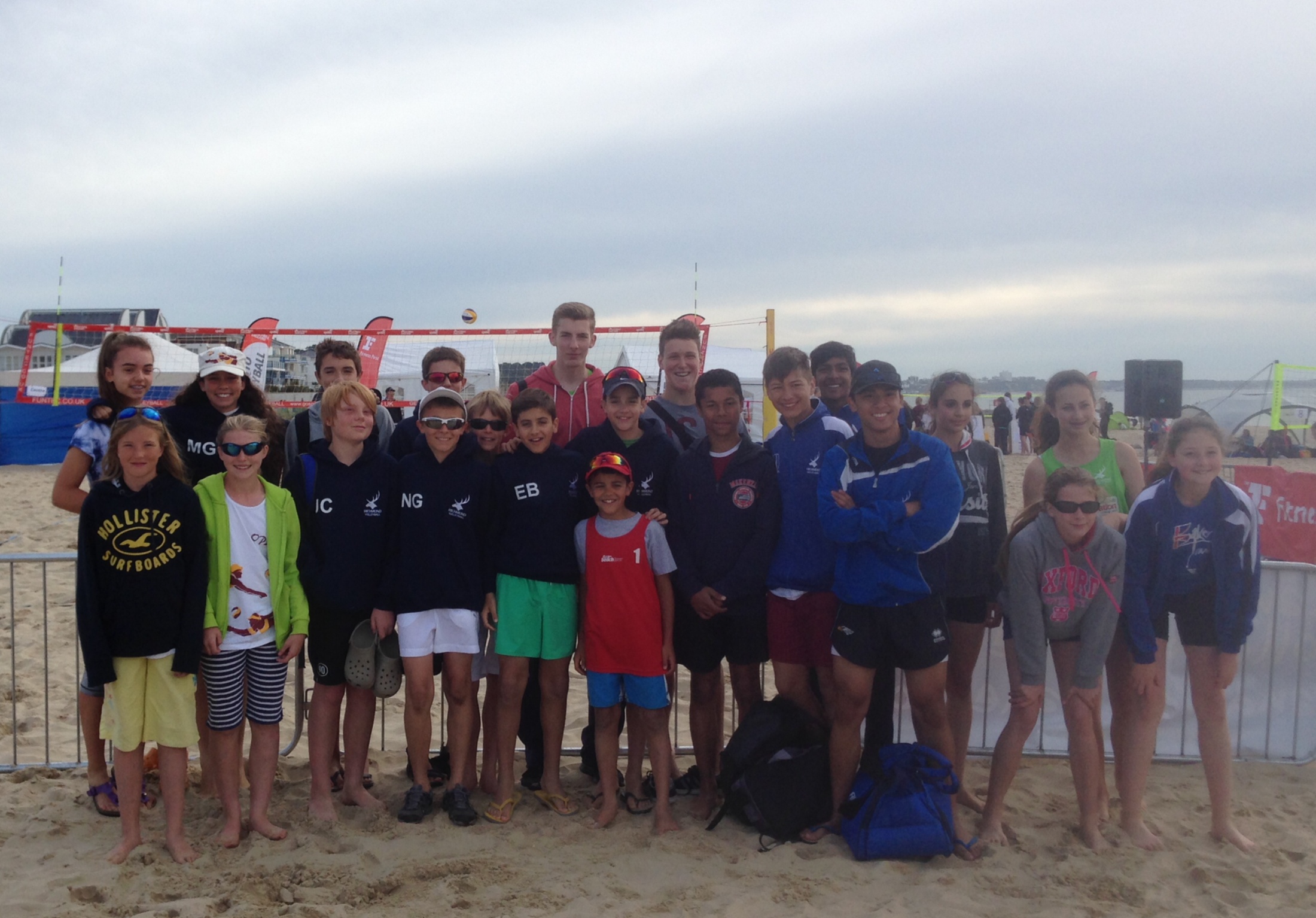 As Britain's top juniors battled for national glory, Richmond Volleyball beach players had its strongest results ever at CEV British Junior Beach Volleyball Championships winning seven medals including five gold and two silver.
In glorious sunshine, the championships was held over two days in Sandbanks, Poole, Dorset with more than 250 young competitors (140 teams) from all over Britain. A record of 22 RVB players (11 teams) competed in various boys and girls age categories (u12, u14, u16, u18 & u20's).
RVB competition results for the weekend are as follows:
Medal roll of honour
U16 Boys: Javier Bello & Joaquin Bello (Gold)
U14 Girls: Martha Bullen & Mattea Goalen (Gold)
U14 Boys: Javier Bello & Joaquin Bello (Gold )
u12 Girls: Freya Aucken & Morven Calway(Gold)
U12 Boys: Enrique Bello & Nicolas Silon (Gold)
U16 Girls: Martha Bullen & Mattea Goalen (Silver)
U14 Boys: Noah Goalen & Yoan Kuzmanov (Silver)
Praise also goes to the following RVB competitors who performed well at the games
u14 Girls: Katie Keefe & Grace Schmidt
u14 Girls: Anna Keefe & Sabina Marvulli
U14 Boys: Jasper Chadwick & Daniel Joseph
u14 Boys: Joe Monteiro & Luke Dudley
u18 Men: Jack Baldwin & Feihl Sarmiento
u18 Men: Craig Pereira & Vuk Kosanovic
The RVB Juniors have definitely made a big statement this weekend with their greatest ever medal haul and we all have huge confidence for the future.
Congratulations to all the athletes and to everyone at Richmond Volleyball (coaches, parents, schools, partners) who contributed to this historic result.
Everyone at the club is really excited about moving to their new beach volleyball facility based at Broom Road Recreational Ground (next to Teddington School, Richmond) on Wednesday 16th July 2014.The move will see the club provide a stronger platform to build on this success . We have been trying to make a full-time home for beach volleyball for nearly 6 years and now it's becoming a reality.
Our new centre will host a number of further opportunities to grow the grassroots, support our existing and new coaches and further develop our young national rising stars to compete against the best international junior players because it is vital to their development. Beach Volleyball is a fast growing emerging sport and we aim to raise the level of beach volleyball in London and England by offering the best conditions to the players and coaches.
All the players will be back in action this week in the weekly South London Beach Volleyball Leagues (Fri 2v2 Youth Series; Sat 2v2 Mixed Social Series; Sun 2v2 Super Series) held at Barn Elms preparing them for the London Junior Masters in September 2014 and many will also have been invited to Open trails with England Squads held at the National Volleyball Centre, Kettering later this month.