RVB Junior to captain u17 England South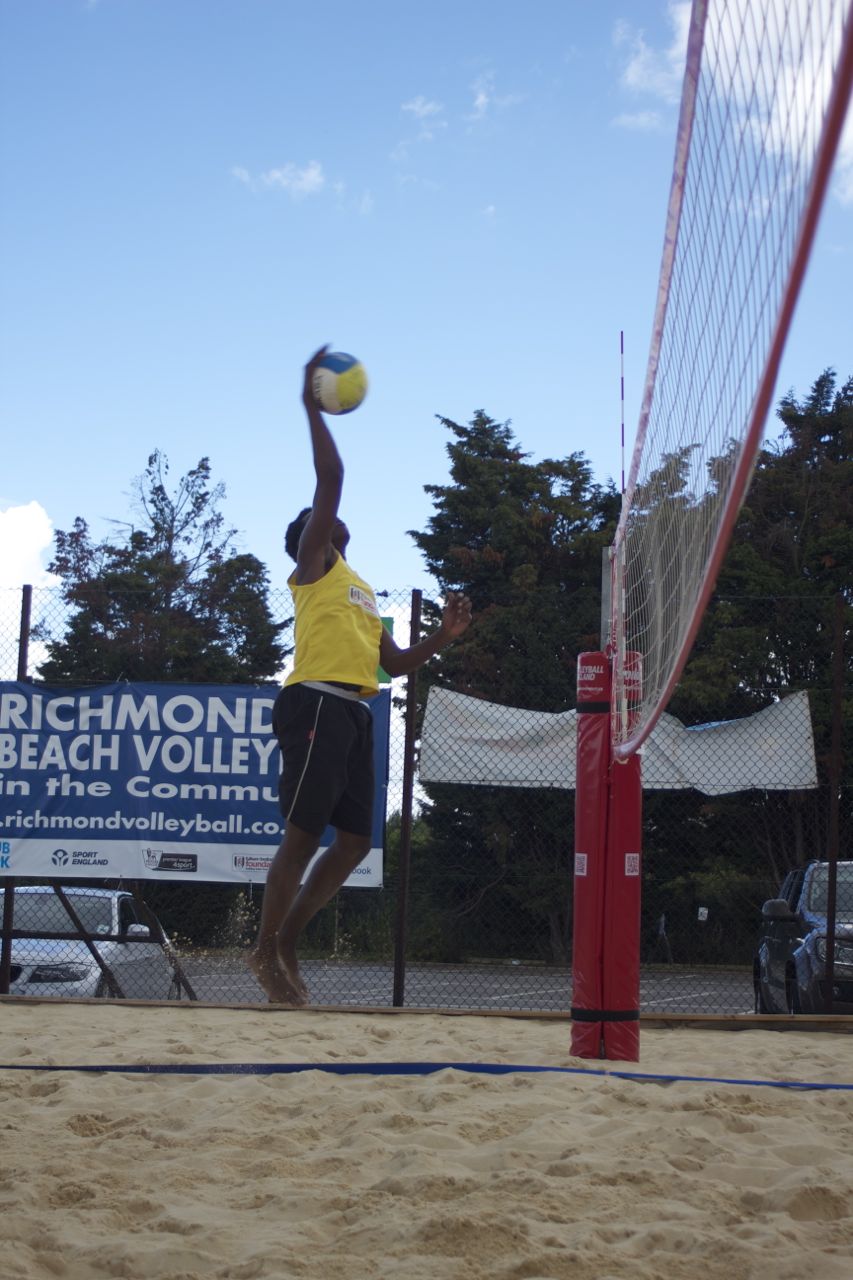 Issa Batrane one of Richmond Volleyball (RVB) junior players has been selected to represent u17 England South Boys Volleyball team and will also captain the team at the prestigious UK Schools Games held at the English Institute of Sport Sheffield on Thurs 12th September to Sunday 15th September 2013.
RVB is extremely proud of Issa Batrane making this achievement and wish the team the best of luck.  David Rijvers (RVB Chairman) commented – Issa is a credit to the club and his school (Hollyfield, Kingston). Issa commented, This is something that I could not of achieved without the support and training of the club and I wanted to say thank you for everything you have done and continue to do.
Issa has been in RVB junior development programme for nearly four years progressing into Men's National League team and then to the National Junior Squads.  Five other players from RVB have been training with England South Squads (Taran Hackman, Josue Seekings, Vuk Kosanvic, Andrius Partaukas and  Michal Ostrowski).  This proves RVB junior investment starting to bring talent through to the national programme.
We pride ourselves on being a community club that focus on youth development and look forward to seeing more junior talent to come through our junior centre of excellence programme. We thank all the schools across SW London & Surrey who are partnering with us so far  and hope you will continue to support RVB's junior centre of excellence development programme.