RVB Girls win Bronze medal at u16 National Finals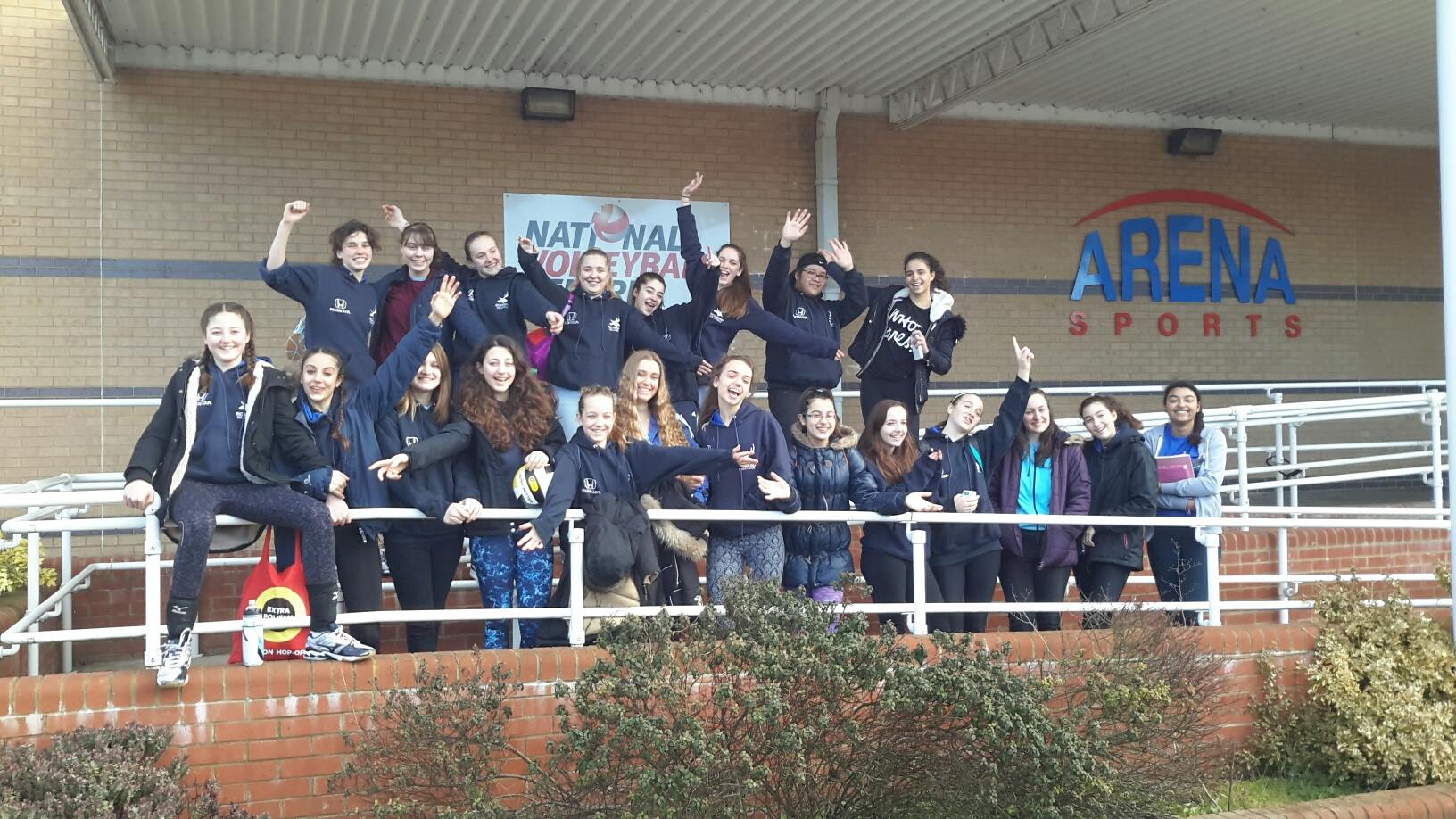 For the first time in our history we had two girls teams in the U16 Last 8s. The B team were in a very tough group with Beach Academy, Tameside and Boswells and even though they didn't win a match they acquitted themselves extremely well.
The A team, trying to reach their second final in 2 years, topped their group without dropping a set against Black Country, Westminster and Taunton to set up a best of 3 set semi-final against Tameside. After winning the first set 25-17 our girls took an early lead in the second only to lose narrowly 25-23. Tameside then broke away in the decider to win 15-9.  Well done to all 21 girls, it was great weekend!!!!
U16 Girls Nationalist Finalists
Saturday 3rd April, Kettering
Tameside (Manchester) v's Beach Academy A (Devon)
3rd Richmond VB A (London)
3rd Black Country (Birmingham)
5th Westminster VC (London)
5th Boswells School (Essex)
7th Beach Academy B (Devon)
7th Richmond VB B (London)