Richmond Volleyball goes through to National Southern Divisional U15 finals beating close rivals Ernest Bevin college (Malory Eagles) in London qualifiers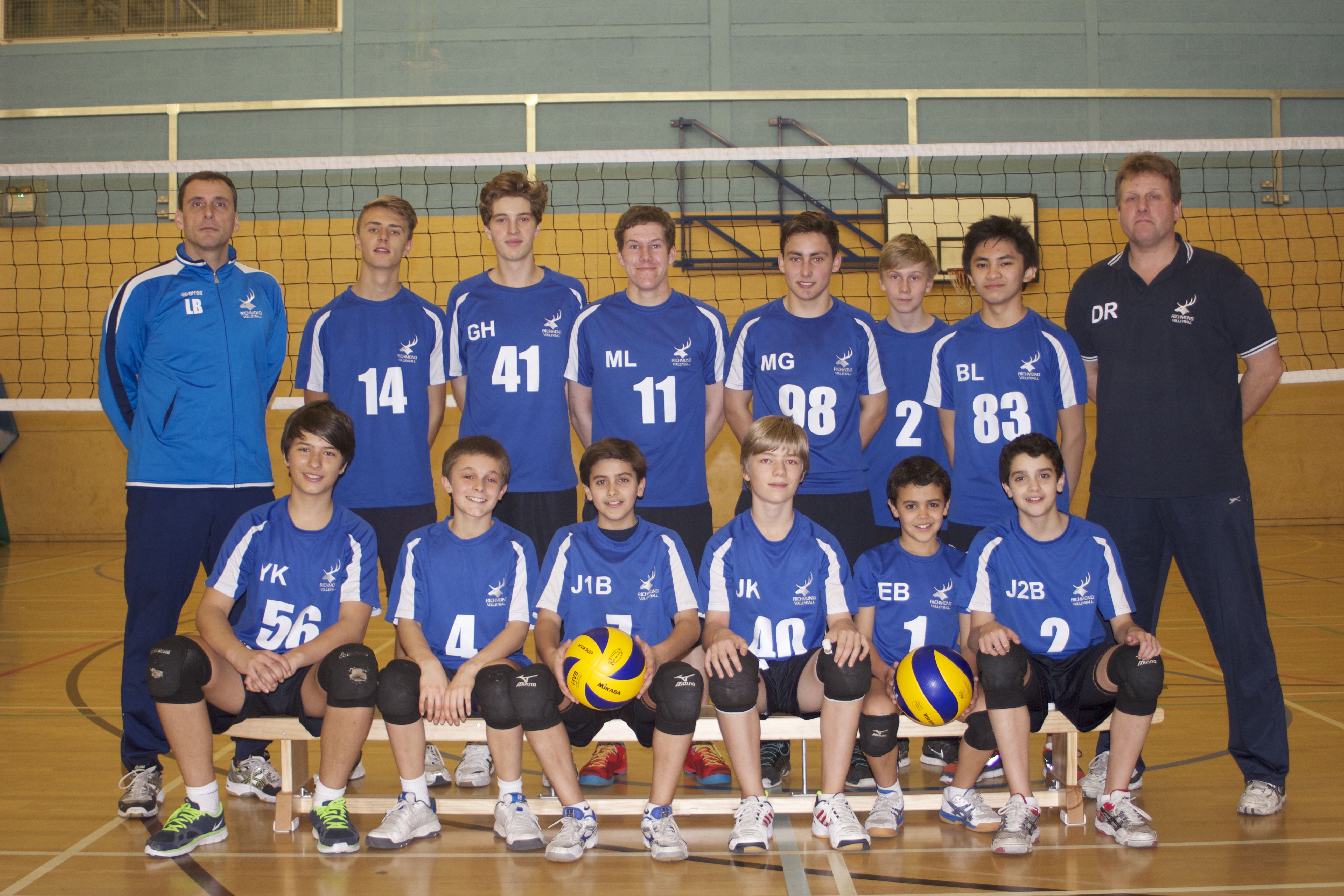 The Antlers started the day as underdogs and did well to beat Ernest Bevin college  to secure a place in the Southern divisional finals for U15s
It was a landmark result showing that RVB's high qualify performance and skills are setting the new standard in Excellence for Junior Volleyball in London. RVB's Junior Centre of Excellence is becoming a popular alternative to develop talented local junior players as it is able to attract the best local talent across boroughs as they have no permanent home or unique school connection.   RVB's Junior Centre of Excellence is rapidly expanding through their extensive community schools programme and aims to continue to keep improving the standards.
All the players will be back in action this week in the South London Volleyball League fixtures (central venue held at Richmond College) preparing them for the next round of the Southern Nationals Divisional Finals in March 2014 and many will also be involved in the South East Regional Squads competing in the National Inter-Regional Championships (May 2014).
Well done to all the players.