Congratulations to all the feamle athletes and to all Football Foundations who can together for fun PL4S Regional Beach Volleyball Tournament.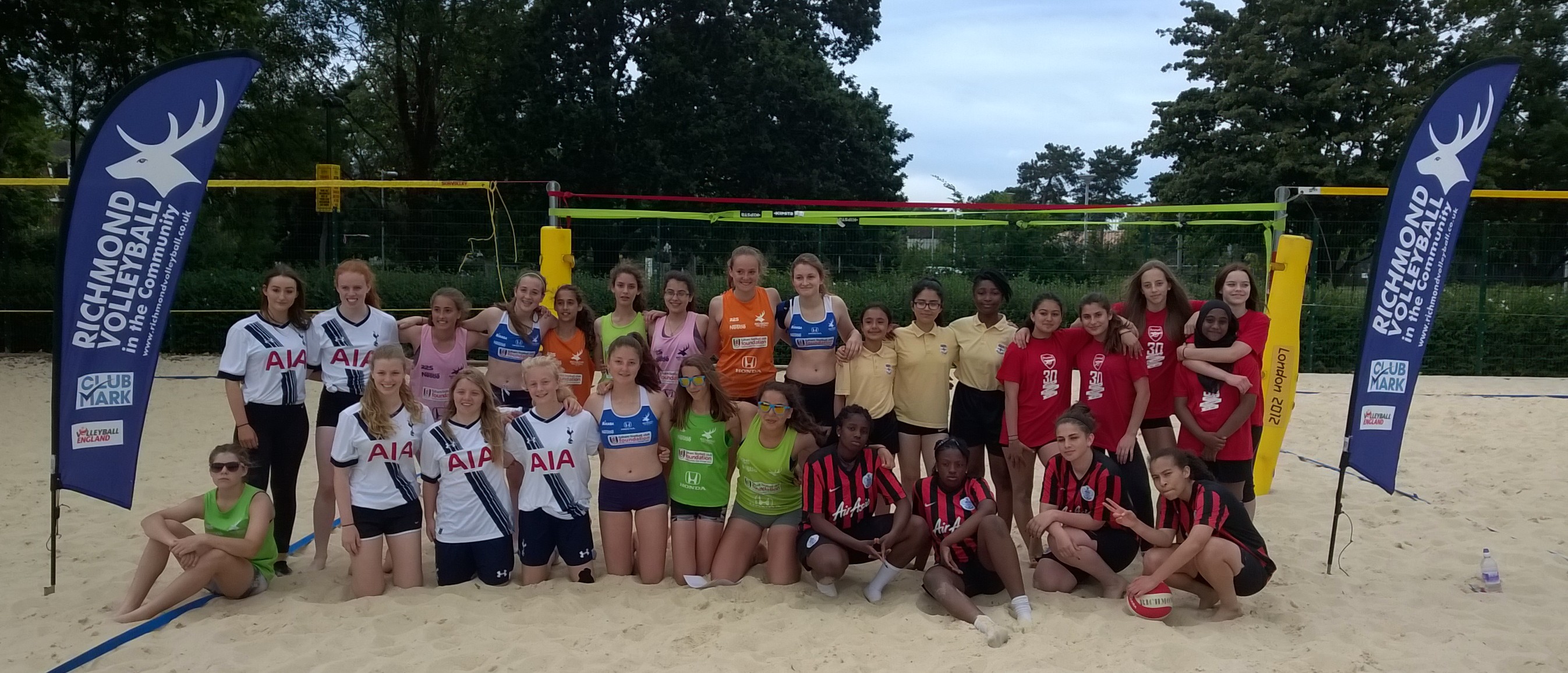 The Premier League 4Sport (PL4S) Regional Junior Beach Volleyball Tournament took place on Saturday 9th July at Teddington Beach Courts (SW London) supported by Richmond Volleyball proved to be a huge success with teams from Arsenal, QPR, Tottenham, Fulham and West Ham Football Foundations.
The seven junior girls teams (30 players) can together to compete for right to be crowned regional junior beach champions.  The success of the tournament serves to emphasis the amount of work that has been done to develop and implement beach volleyball in schools and community clubs through the London PL4S programme.
The tournament was also supported by teams young leaders, who were instrumental in the smooth running of the event refereeing and managing the courts through the day. In a glorious day the teams played a round robin of matches with semi-finals and finals.
Medals were present to the winners and runners-up by David Rijvers (RVB Chairman).  Reports from the young people were that the event was an awesome day and the team manager from West Ham commented "all the young people young are buzzing after today, it was a great event."
The final positions were as followed.
Final standings
1st Fulham C
2nd Fulham A
3rd Fulham B
4th Tottenham
5th QPR
6th Arsenal
7th West Ham