RVB Women London League Team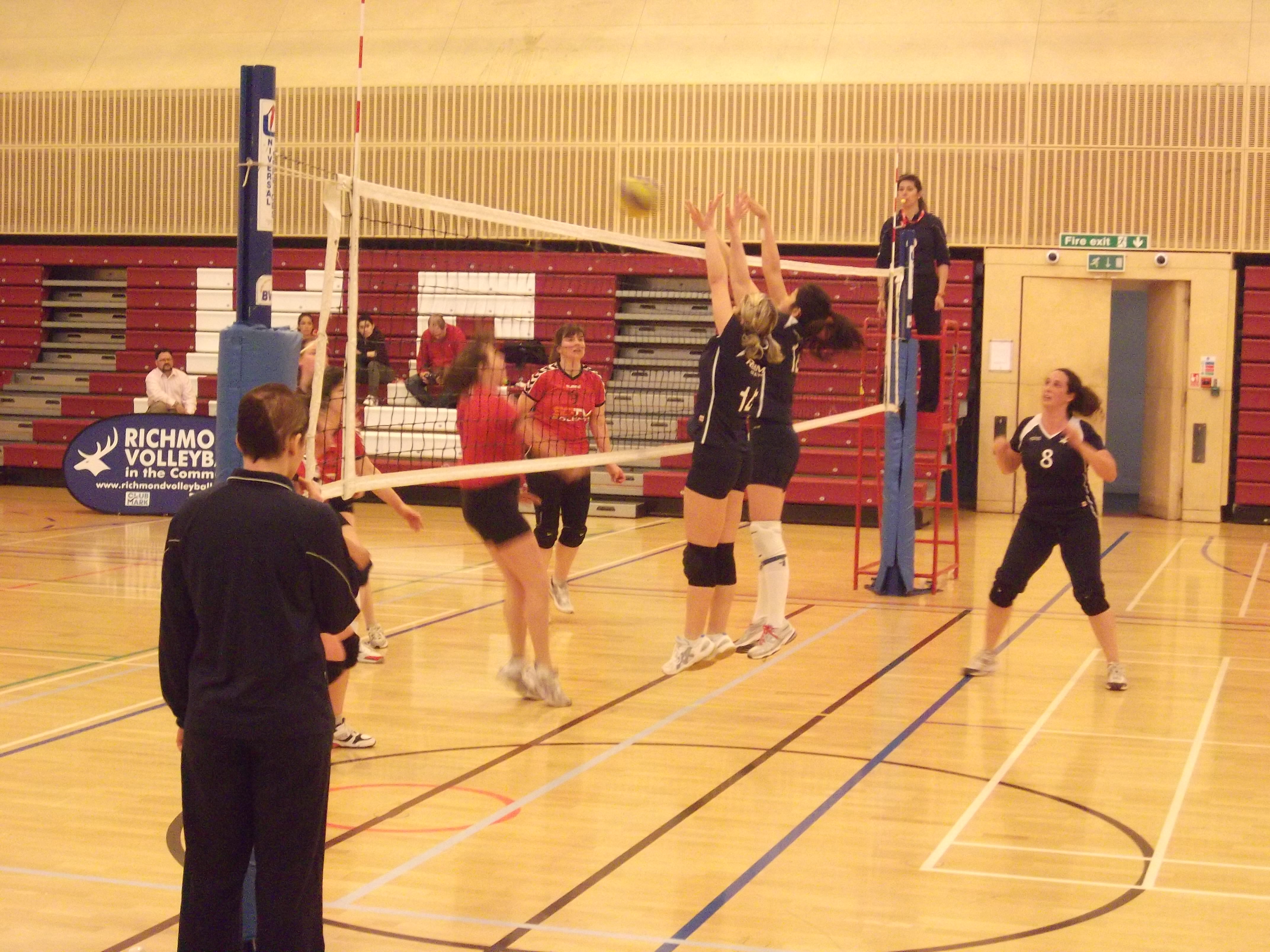 RVB Women team compete in the Regional London League from September to April (promotion play-offs are in May if required).
The team is a friendly yet competitive group that has ambitious development targets for the next few seasons.
Having firmly established itself in the mid-league position  of Division 2 last season, the team is planning to work hard to leap to the higher level of competition.The main focus is on improving the technical skills and introduction  of the advance game systems.
If you want to join us please get in touch! We always welcome advance and intermediate players with the passion for the sport and  the drive to train hard.
Unfortunately this training is not suitable for beginners but please send an email for information about recreational volleyball at Richmond VB.
Check the latest league tables here.
 RVB Women London League history
Click the date to view the team picture.
| Season | LVA  Division |
| --- | --- |
| 2018-19 | Division 2 |
| 2017-18 | Division 2 |
| 2016-17 | Division 2 |
| 2015-16 | Division 1 |
| 2014-15 | Division 1 |
| 2013-14 | Division 1 |
| 2012-13 | Division Premier |
| 2011-12 | Division 1 |
| 2010-11 |  Division 2 |
| 2009-10  |  Division 1 |
| 2008-09 |  Division 1 |