Beach Open Sessions Return!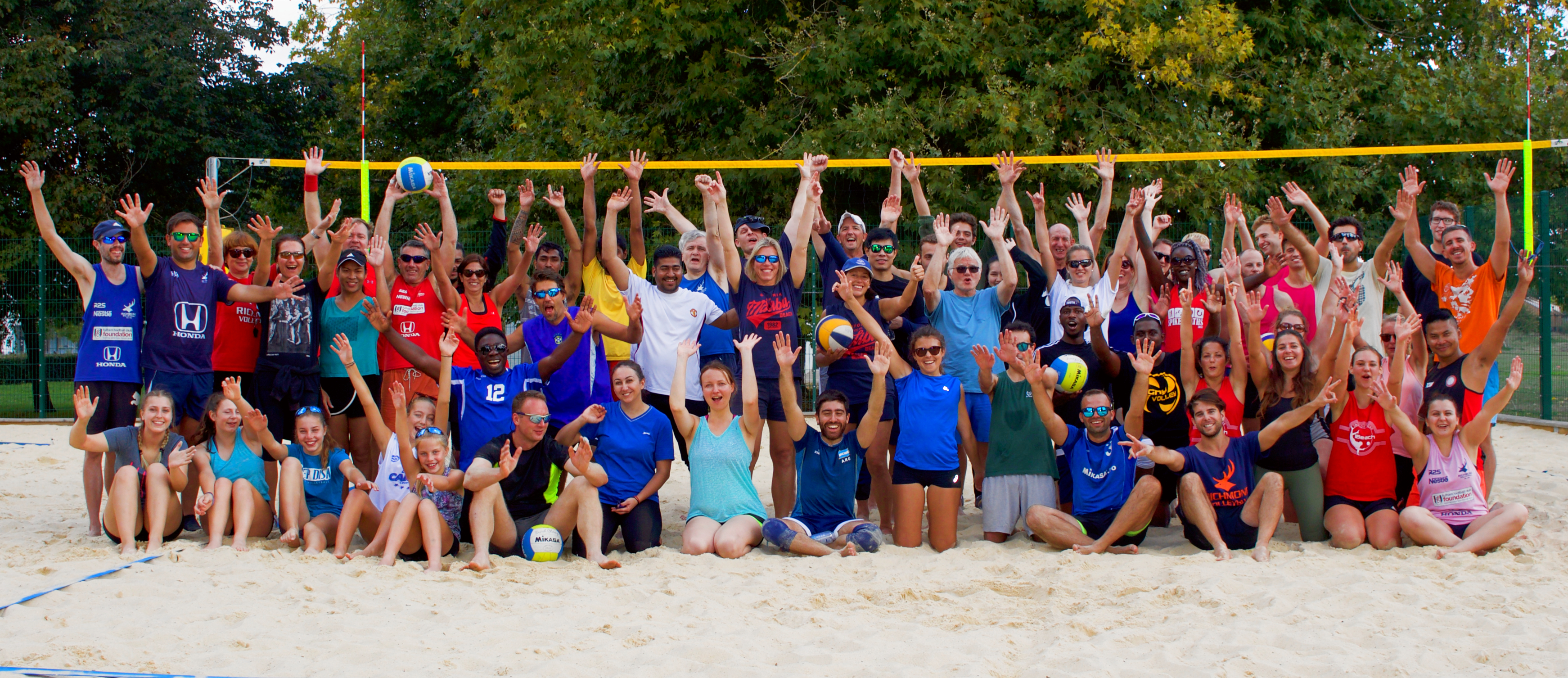 We're excited to announce our beach open sessions are back!
Starting on Saturday, 22nd August there will be 3 sessions (at least for now)
Level: Beginners and Improvers.
maximum 6 players (1 court)
£5 per session
Level: All levels welcome
maximum 18 players (3 courts)
£6 per session (adults), £4 per session (juniors over 16)
Level: All levels welcome
maximum 18 players (3 courts)
£6 per session (adults), £4 per session (juniors over 16)
All sessions need to be booked in advance and we are no longer able to take cash payments. Instead, we will be using Team App to book your place ("buy tickets"). Team App can be accessed via any web browser (https://richmondbeach.teamapp.com/) or via the Team App mobile app for iOS or Android.
How to buy tickets
Tickets go on sale from 9 am the preceding Saturday. You can only buy tickets for one of the games sessions, but you can buy a ticket for the training session and the games session. If by Friday 9 am there are still spaces on the other games session, you are welcome to buy a ticket for the other session as well. Please be fair so that everyone gets a chance to play.
Important notice about new COVID-19 policy:
Please make sure you read and understand the new COVID-19 Members and Players Code of Conduct. By registering for any of our session you agree to adhere to these policies.
Toilets will be available in the hockey clubhouse behind the sports centre. There will be no showers or changing rooms at least until the sports centre fully opens in September. There will be no water fountain either, so bring plenty of bottled water and make sure to label your bottles so they don't get mixed up.
In order to keep everyone playing safely please remember the COVID-19 Key Rules:
Stay at home if you display any of the symptoms:

a high temperature
a new, continuous cough
a loss or change to your sense of smell or taste

Always maintain social distancing (2 metres) while entering the courts, during breaks and when leaving the courts.
Sanitise your hands when entering and exiting the courts, in breaks and before consuming any food or drink.
Do not share any personal equipment and label your water bottles.
Do not spit and refrain from shouting.
Handshakes or high-fives are not permitted.
No spectators, parents or guests allowed within the fenced court area.