Half Season Review – Community Leagues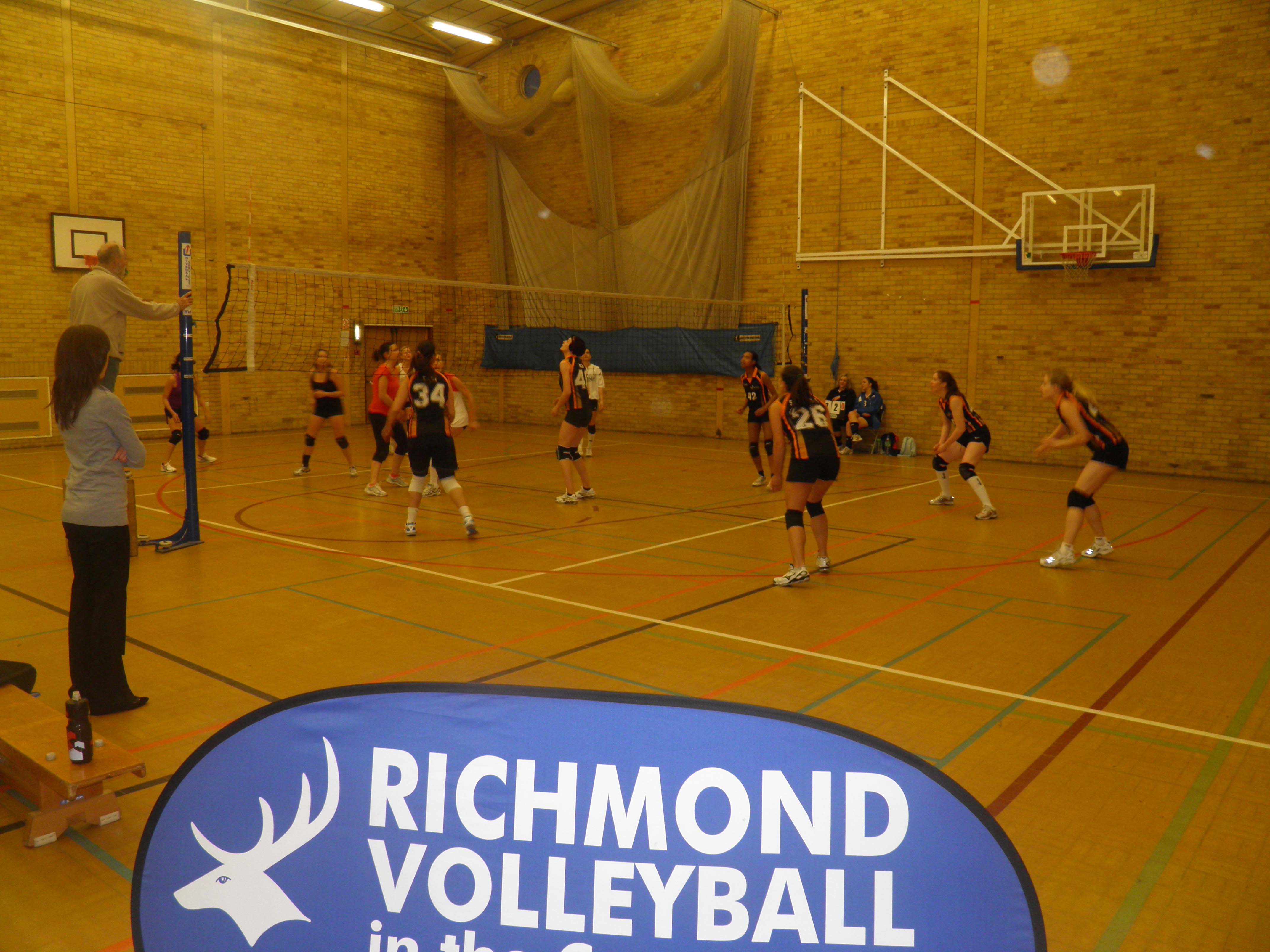 Richmond Volleyball Community programmes offers many opportunities for many people of all ages and genders to take part and play lots of volleyball in structured environments building strong community links with other local volleyball clubs/teams, Sport England, London Sport, Surrey Active, Local Authorities, Universities, Schools, and  our key partners Honda, Nestle, and Goldeneye. So how are the RVB community programmes contenders shaping up so far?
In the South London Volleyball League played from Oct to April on Monday evenings at a central venue (Richmond College, Twickenham) the 2nd half of the season will get under on Monday 8th January.
In the Mixed Division there 11 teams and six teams are battling out for the league title with 1st Volleyball Blue (won 7 and lost 3), 2nd Kingston Red Lions (won 7 and lost 3), 3rd Bruno's Beach Babes (won 7 and lost 3), and 4th Richmond Antlers (won 7 and lost 3). In 5th its Azzuri (won 8 and lost 2), 6th Teddington Tide End (won 5 and lost 7), 7th Kingston University (won 3 & lost 8), 8th Hampton Hawks (won 2 and lost 8), 9th Putney VC (won 2 & lost 8), 10th RVB Young Guns (won 10 and lost 3) and 11th University of Roehampton (won 0 and lost 10).
All the mixed teams will play each other twice to determine teams to play for Division 1, 2 and 3 championship titles. Top 3 teams will progress to Division 1 Finals, 4th to 6th to Division 2 Finals and 7th to 11th for Division 3 Finals.
In the Community Challenger Cup this is a series of eight tournaments played on weekends throughout the year and also played at a central venue (Richmond College, Twickenham).  There are 15 teams and four teams are pushing RVB Youngs Guns for top place. In 2nd Azzurri, 3rd Philippine Eagles, 4th RVB Stags, 5th Spelthorne Cheetahs, 6th RVB Bucks, 7th Bangko Warriors, 8th Smash, 9th The Knights, 10th Dragons 2, 11th London Phoenix, 12th Tigers, 13th Dragons 3, 14th Dragons 1 and 15th Volleyball Blue. The next event is to be held on Sunday 7th January (12-5pm) at Hampton Boys School. New and existing teams are welcome to register.
In the Junior Community Development League this is also a series of 15 tournaments played on Saturday's throughout the year and also played at central venue (Christ School, Richmond). This will get under on Saturday 13th January. The Junior Development League is open to all mixed levels from u9 to u16 boys and girls and will play lots of mini volleyball matches in a fun, safe, & supervised environment. We offer two mixed levels of play: Advance/Intermediate & Intermediate/improver. Teams will be made-up on the day (mixed or single gender) and the maximum we can host is 36 players.
For more information about any of these programmes please contact us on
SLVL @ richmondvolleyball.co.uk