RVB Open Summer League Rules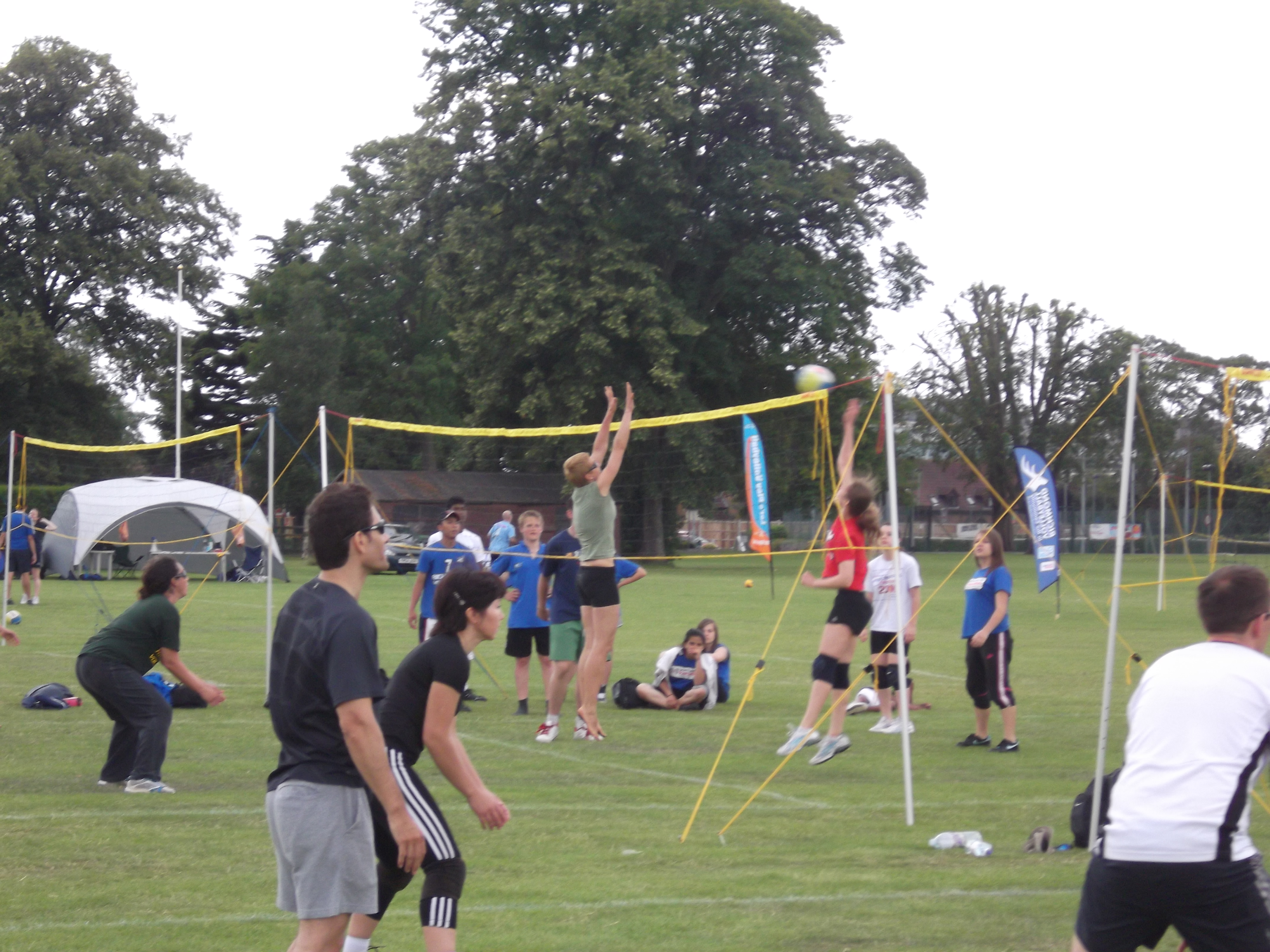 The League competition will run once a week from May through July for 10 weeks. Individuals can enter competition at any time.
To participate players must register before their first game and pay league fee. Total all inclusive cost for 9 weeks is £22.00 (adults) and £15 (juniors), cash or cheques made payable to Richmond Volleyball.
Teams will be drawn randomly by organisers on a match day for the first 4 weeks. After this period players will be drawn to the teams with consideration of their league standing.
Depending on numbers, teams may consist of  2 , 3, 4 , 5 or 6 players and may be mixed.
1st Match Time: 6.30 pm to 7.30 pm
2nd Match Time: 7.30 pm to 8.30 pm
Start time for matches is approximate. The games will commence as soon as the first two teams are entered or as soon as the previous match is finished.
There will be up to 5 courts available depending on attendance.
Individuals may be allowed to play two matches per evening depending on number of players / courts availability.
Each match is 3 sets (2-1 or 3-0), first two capped to 25 points and the third capped to 15 points
Players will be ranked in the League Table on the basis of their individual performance. 1 point will be awarded per set won and 1 point for playing a match (max points per match 4)
Teams will nominate their own captain.
Teams will be responsible to score and referee their own match. Fair play is required by all players, i.e. calling balls in or out.
Normal VE rules apply, with these exceptions: teams change sides when one of them reaches 12 points  and there is no back court.
In 4×4 matches, server may not attack the ball on the net until the player has completed one rotation – i.e. when the team has rotated once and regained serve
There are no centre line markings, and only dangerous play when coming under the net will be penalised (players on court decide – fair play initiative is required by all players)
Captains settle any disputes on court. In case of disagreement between them, disputed points are replayed
Any disputes during this competition will be decided by the tournament organisers whose decision will be final.
In the event of poor weather on match days games may be cancelled. The decision will be taken 2 hours before play is due to start. Check with organizers before travel if in doubt .
On the final day of the competition, prizes will be awarded to a winner, two runners-up with the best total score and any other categories of players as announced by organizers at the start of the league.